New Perspectives Pole and Aerial
Our Studio
New Perspectives Pole and Aerial focuses on bringing you a safe, fun class environment. We seek to provide quality instruction to help you learn at your own pace. All fitness levels are welcome!
Our Studio is a 1300 square foot space located in the fully renovated Waumbec mill in Manchester NH, right off I 293. We currently have six 12'10" chrome competition grade X-Poles, two Aerial silks, two Aerial hoop (Lyra), one statice trapeze, and an aerial cube.
Address: Waumbec Mill, 250 Commercial St, Suite 2008A, Manchester, NH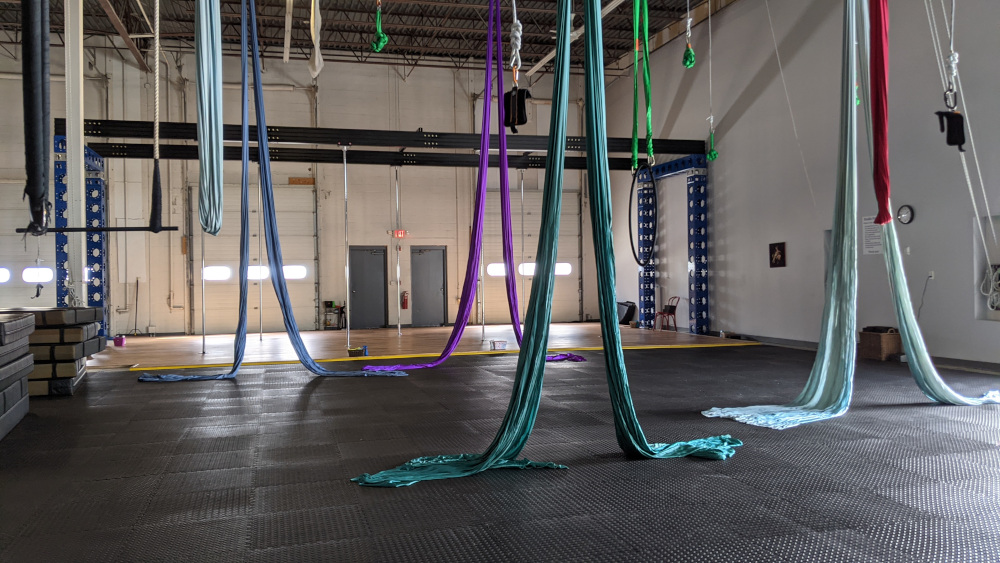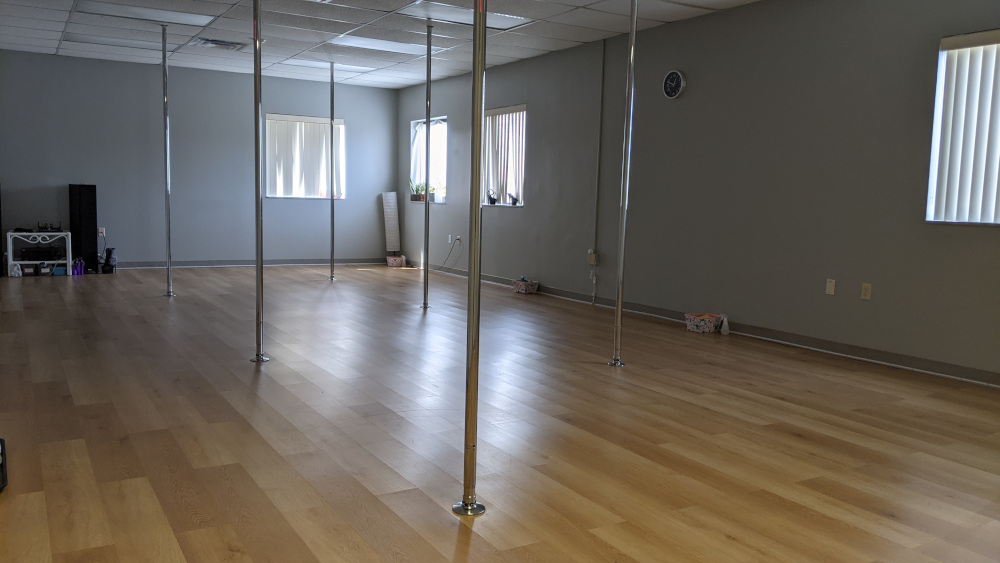 Directions:
We are located at Suite 2008A inside the Waumbec Mill. Enter through the door in the front/center of the building, go up the stairs and take a right at the top. We will be a few doors down on your left.
Parking: There is a parking lot at the building. During the day, there are limited visitor spots. In the evening after 4pm, there is ample parking as you are no longer restricted to visitor spots. There is also parking on nearby Bedford St and street parking (metered) on North Commercial St, and some parking on other nearby side streets.